Traffic Management
Independent Traffic Services was established in 2011 to provide traffic management support to contractors working in the Canterbury & Selwyn Districts. We are based in Harewood Road, Christchurch.
From planning right through to job completion, we offer an entire Traffic Management servie for you and your clients.
Traffic Management Plans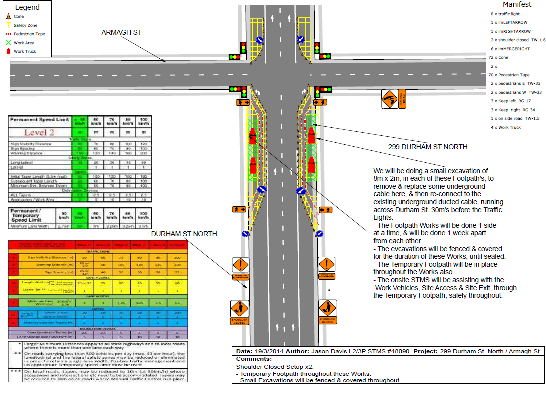 Traffic Management Plans are an essential part of working on the road. Not only do we provide the service for setting up your worksite, we also draw the plans here too. We use state of the art CAD programs to ensure you receive only the most professional and easy to follow Traffic Management Plans.
We also do "Generic TMP's" as well as "Local Council Service Agreements" for your business.