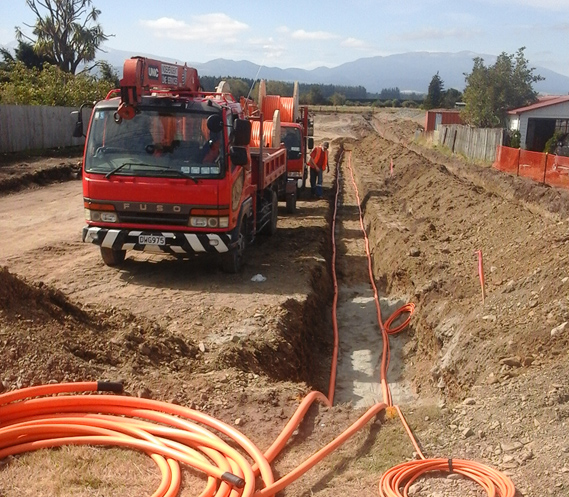 Over 10 Years Experience
Underground Reticulation
We pride ourselves on our ability to carry out all aspects of power and Telecom network installation for new subdivisions, successfully completing numerous rural and suburban projects on time and within budget.
Over the past 10 years our company has installed reticulations (totaling more than $5 million in value) to scores of urban or rural commercial and residential Sub divisions.
Our dedicated cable laying team, jointers and electrical fitters have full knowledge of Orion and Telecom requirements and are approved by Orion, Telecom and Telstra Clear.
They can work as a part of a team with your chosen developers, designers, trenching and roading contractors. Or we can take your development project from design to completion.